Earth Day '17
A design I created for Earth Day 2017.
My Funny Valentine Giveaway '19
A graphic for B104's valentine's day comedy show & dinner giveaway. As a fan of classic jazz I was very excited at the prospect to take inspiration from the era of this giveaway's namesake.
Mother's Day Makeover '18
I work on a lot of one off promotions, and this was a simple Mother's Day giveaway that I took influence from makeup brands and the fashion industry for.
B104 Billboard 2019
The program director for B104 "Bloomington-Normal's #1 Country" wanted to focus on a campaign that delivered a very simple message. We worked together to create this campaign of "Thank you for listening." Since then it has been adapted to be a brand campaign for our local Cumulus cluster.
Free Plug Friday '19
Design used for the WBNQ morning show to promote their "Free Plug Friday" segment.
101 Days of Summer '17
A fun summer long campaign of giveaways by 101.5 WBNQ needed a fitting graphic.
WJBC Billboard '18-'19
Taking a heritage radio station and continuing to brand it in the 21st Century can be a challenge. I created this as part of a rebrand campaign I oversaw.
Twisted Trivia '18
A daily giveaway promotion for B104. I took inspiration from Hitchcock films and Saul Bass titles.
Bracket Buster '19
One of my favorite promotions Cumulus Bloomington does. You can't say the phrase "Mach Madness" in connection to any promotion, but of course you have to capitalize on the tournament so we run our "Bracket Buster"
Derby De Mayo '18
The Kentucky Derby happened to fall on Cinco De Mayo in 2018, and for a 5 station promotion I was tasked with creating a digital promotion campaign. I had a lot of fun with this one combing the clean Kentucky style with a fun over the top Cinco De Mayo feel.
Lunch For 10 Giveaway '16
Sometimes it's good to simplify everything for a promotion.
Much Hour With McAlister's Deli Giveaway '19
With this I wanted to utilize our partner's color palette and brand to craft a fun eye catching design.
Get Swole Giveaway '17
When you're given something so goofy to work with it can make the project an absolute blast.
Ask The Expert Promotional Digital Campaign
Promotional graphic created for Cumulus Bloomington's "Ask The Expert" online promotion
Cubs vs Brewers Bus Trip '18
Graphic made to promote selling a bus trip to go see The Chicago Cubs play the Milwaukee Brewers
Normal Parks and Recreation Haunted Trail '17
Design created to promote WBNQ and B104's involvement with a local haunted trail.
Ixtapa Trip Sale '18
I made this graphic in partnership with Direct Travel to sell a trip to Ixtapa. The design was based on vintage travel posters.
Pick Your Purse Giveaway '16
Simple design for WBNQ's purse giveaway
Mom Rock's Giveaway '18
Another mother's day promotion from 2018. I wanted to take what you would see in many suburban mom's kitchen's and add a little punk to it!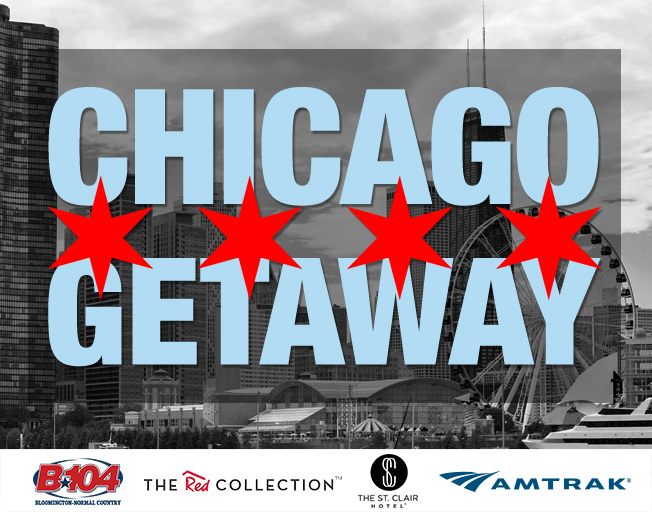 Chicago Getaway Giveaway '18
Design made for a giveaway that partnered with the new St. Clair Hotel in Chicago. I wanted to go with the flag as a core component of the design because there really isn't a city who reps their flag quite like Chicago does, and I had to express my love of the city.
Jimmy John's Freaky Fast Secret Sandwich Giveaway '18
Promotional graphic created for a partnership with Jimmy John's. The design was based on Jimmy John's aesthetic and their marketing.